We love getting to see the parrots on the AR board after the ending of the first 9 weeks. Keep reading students!!!!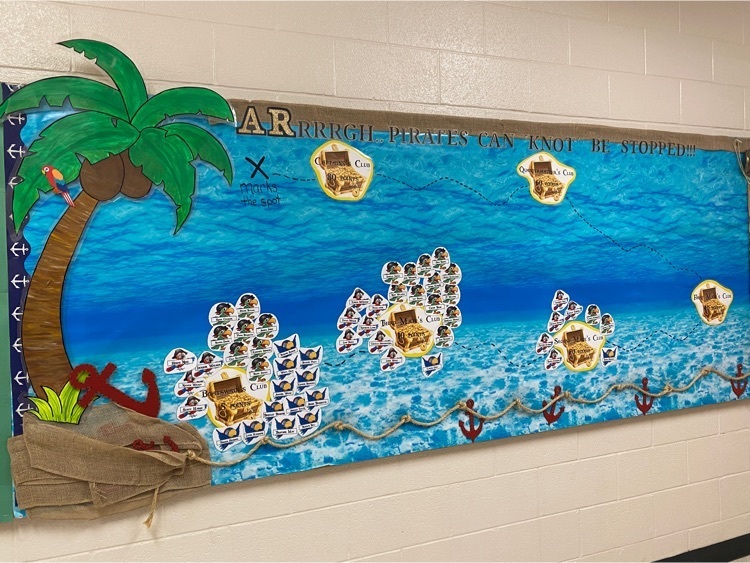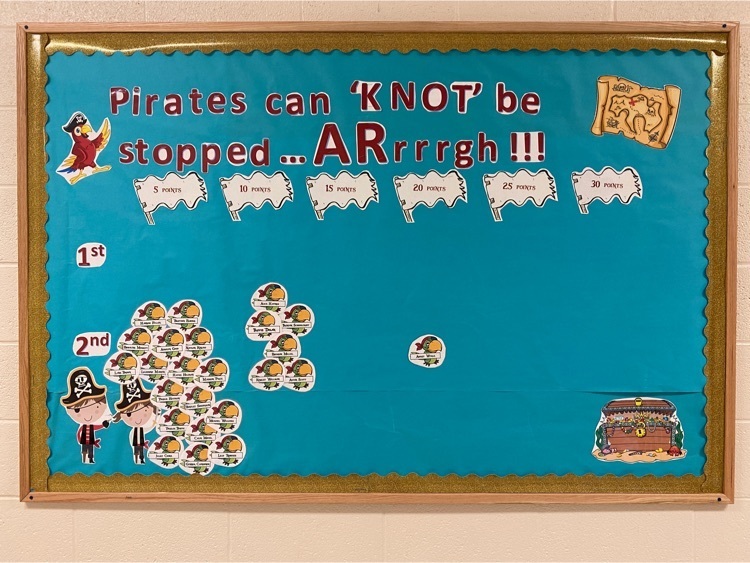 The second grade students enjoyed their visit from Jacob Masters from The Greenbrier Valley Theatre's Acting it Out Program. He worked with the students on parts of speech. The students loved interacting with him.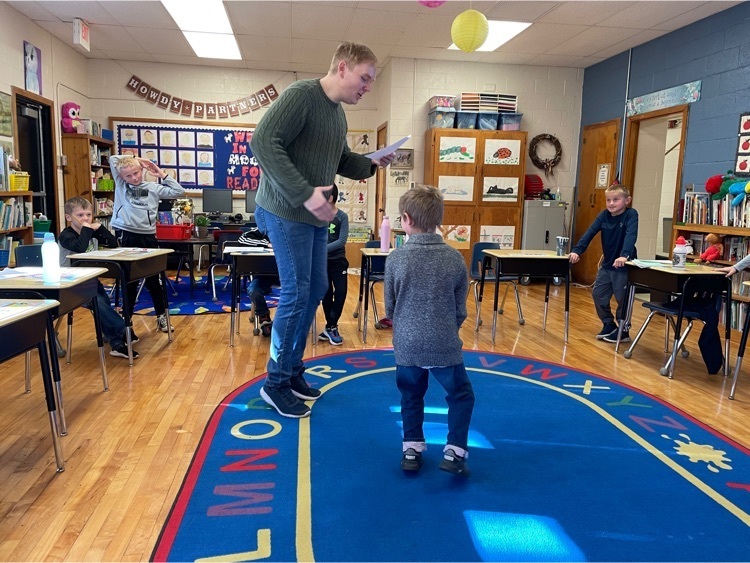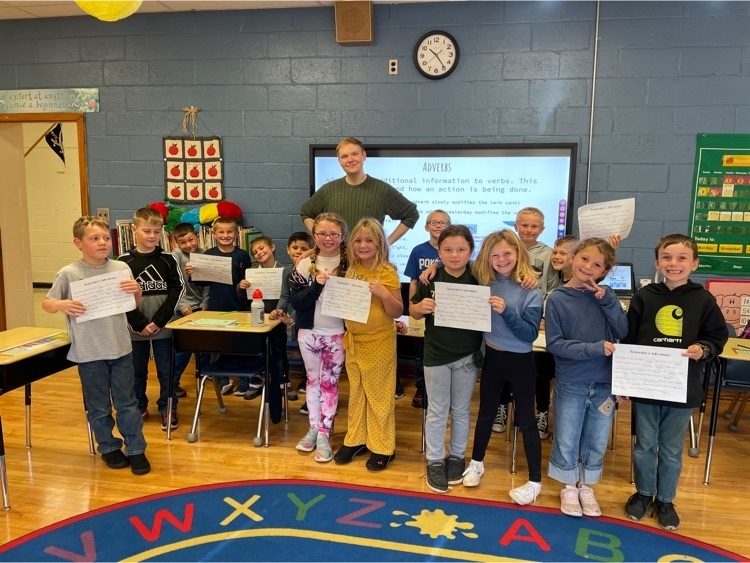 GCS is proud to partner with the WVSU Extension Service, Children's Home Society, and Greenbrier County Family Support Center to present the Healthy Grandfamilies Resource Fair at The Marvel Center in Rupert on Monday, November 14, from 5:30 - 7:30 p.m.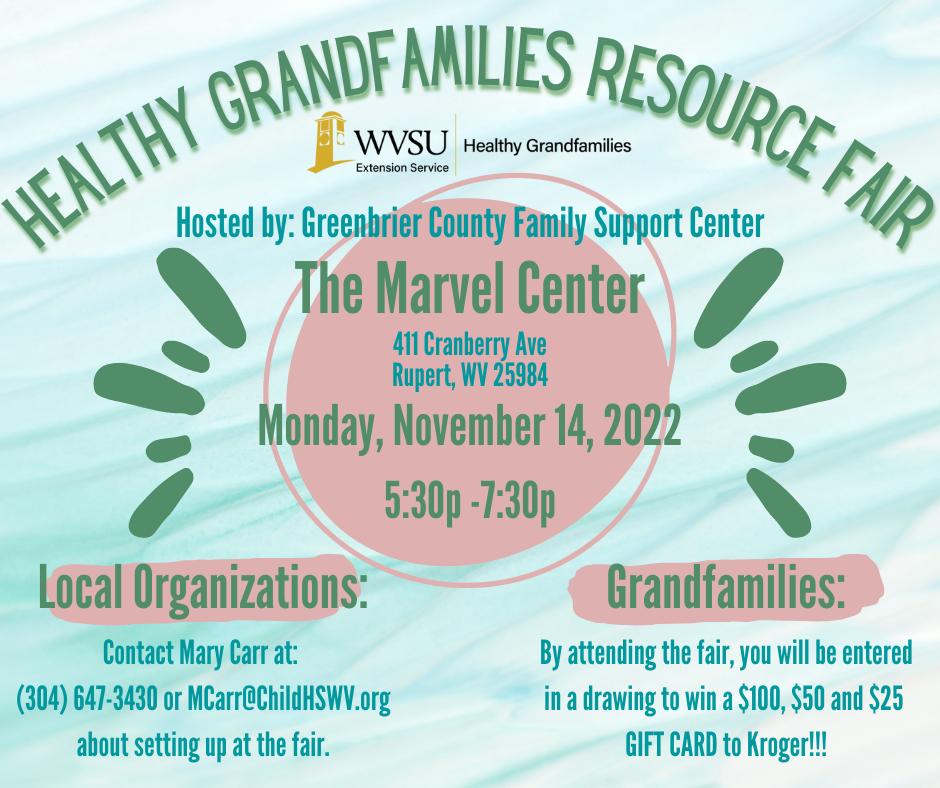 We celebrated our Veterans today with our annual Veteran's Day Program. Veterans were invited to have lunch with the students and then stay for the program. We thank each of you who spent the day with us.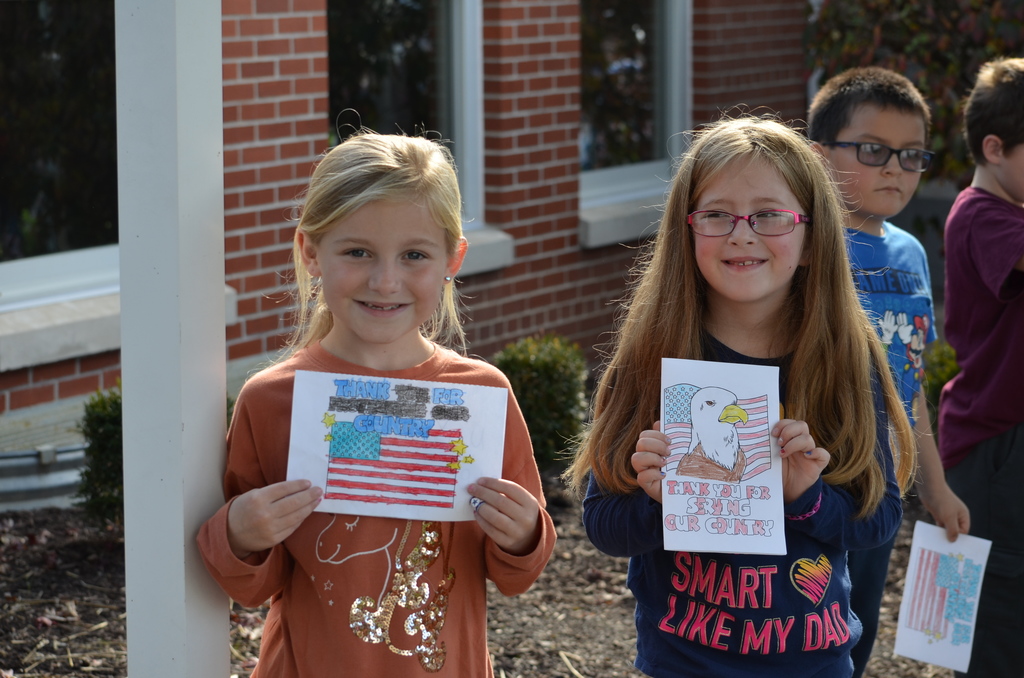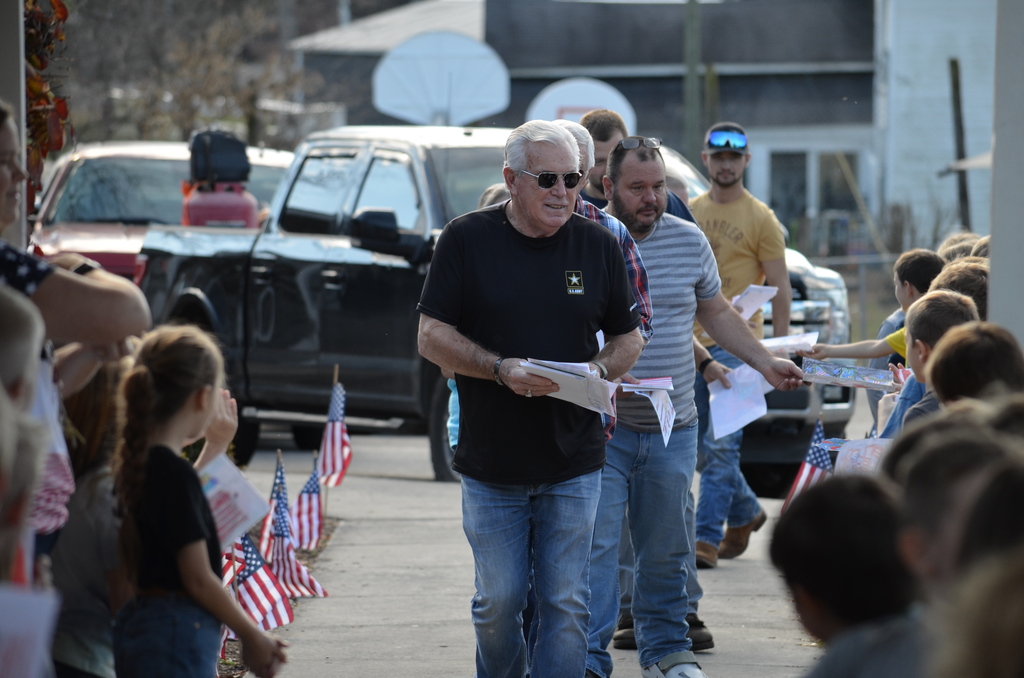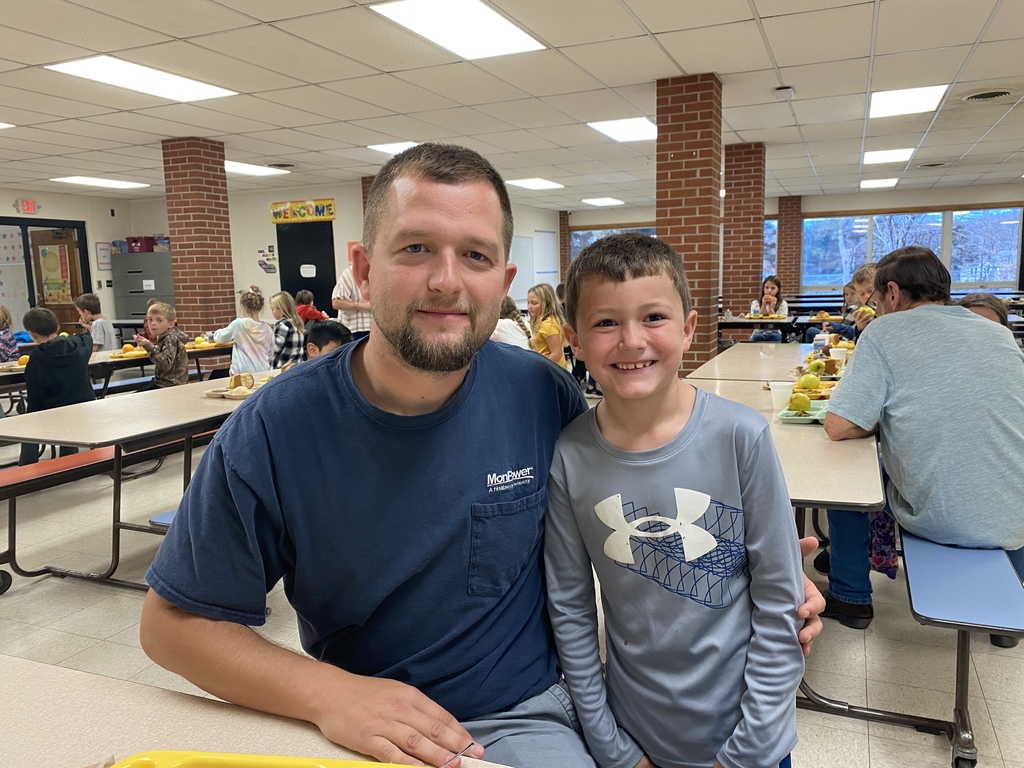 Greenbrier County Schools reminds families that schools will be closed on Tuesday, November 8, in observance of Election Day and Friday, November 11, in observance of Veterans Day. Please remember continuation of the school levy is on the ballot.
5th grade students enjoyed working on their ecosystem research projects and posters.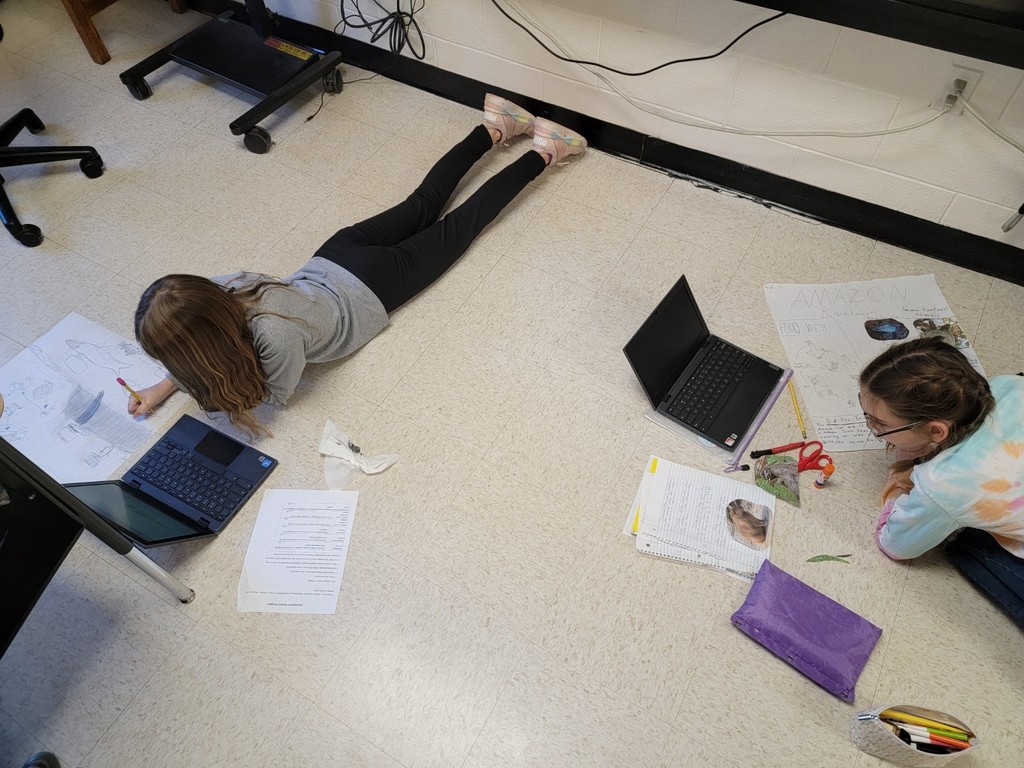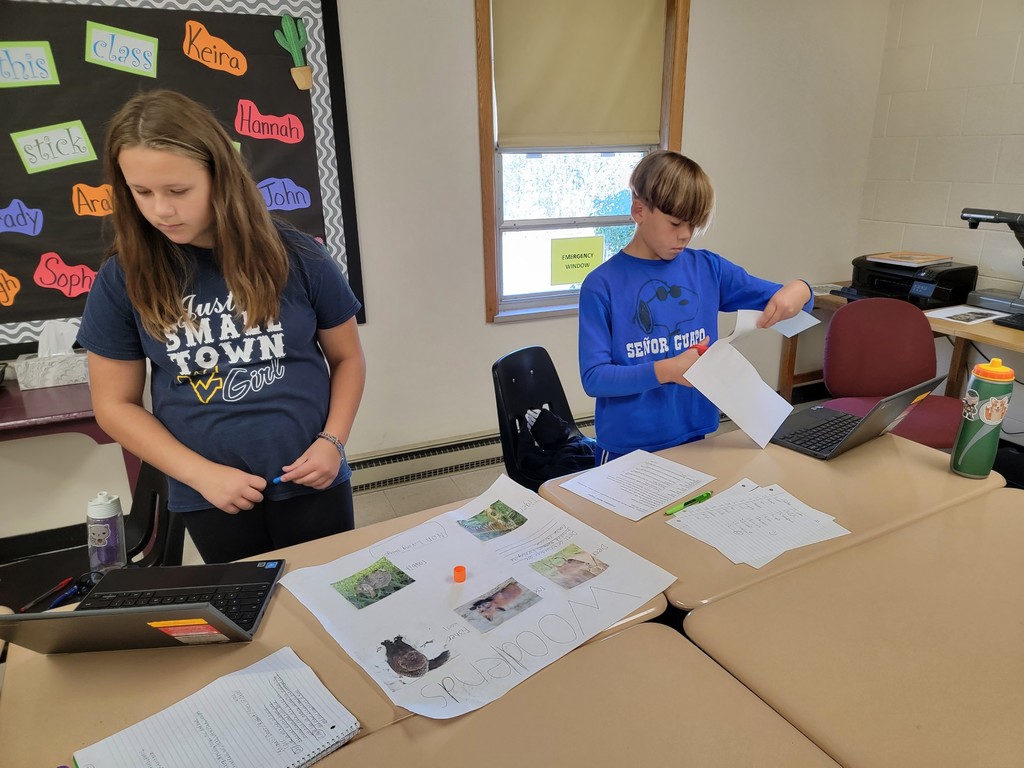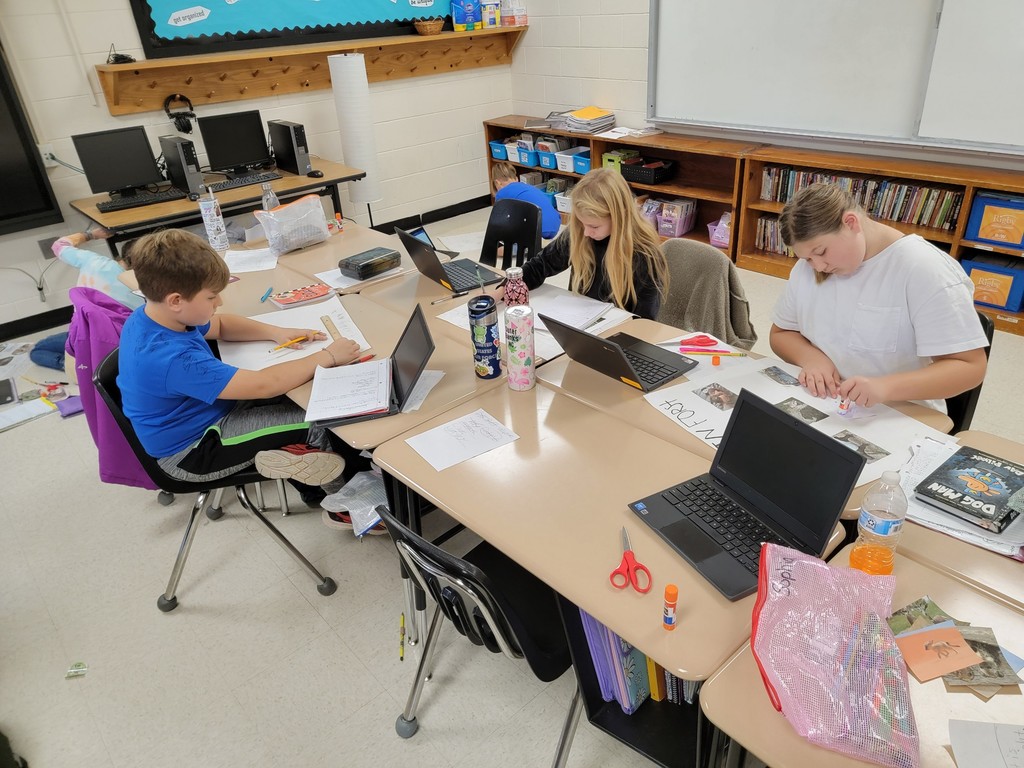 Please remember that continuation of the school levy is on the election ballot. The levy supports school security (including police officers in all schools), art & music programs; instructional materials & supplies; capital improvements; facility maintenance & repairs; personnel outside the school aid formula; and maintains employee benefits. Early voting ends Friday, November 5. Schools are closed on Election Day, Tuesday, November 8.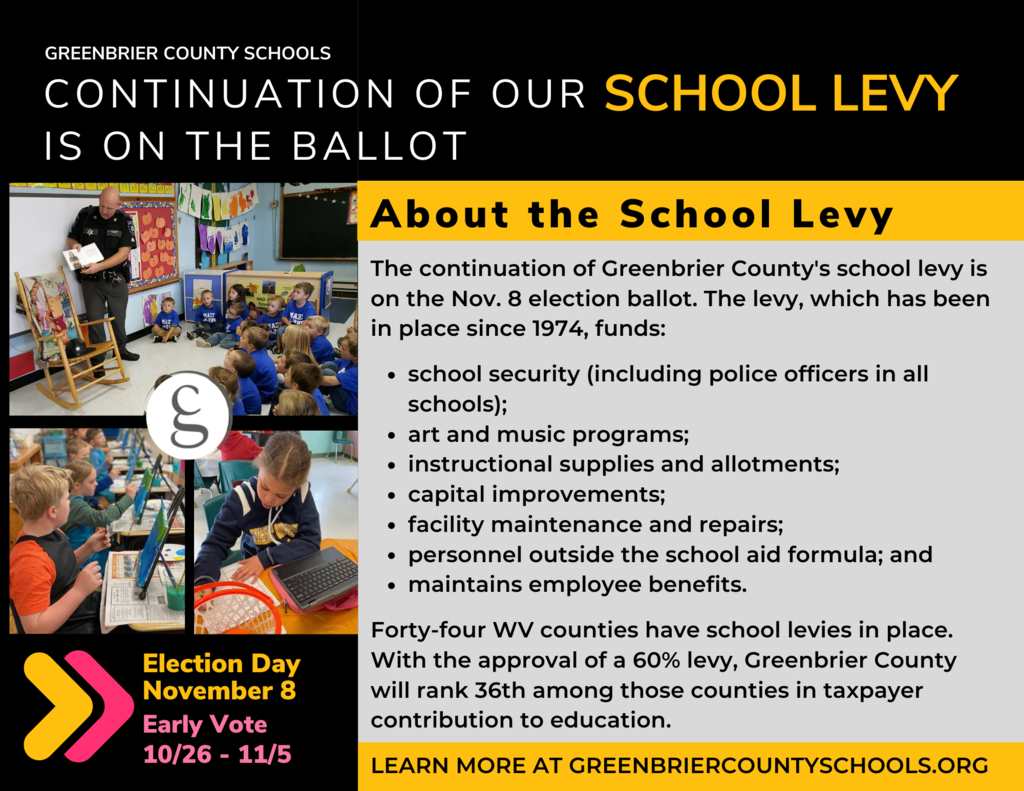 Congrats to our October Pirate Boy, Acen Workman and Pirate Girl, Heidi Brown.
The American Legion came today to teach the 5th graders about Flag etiquette.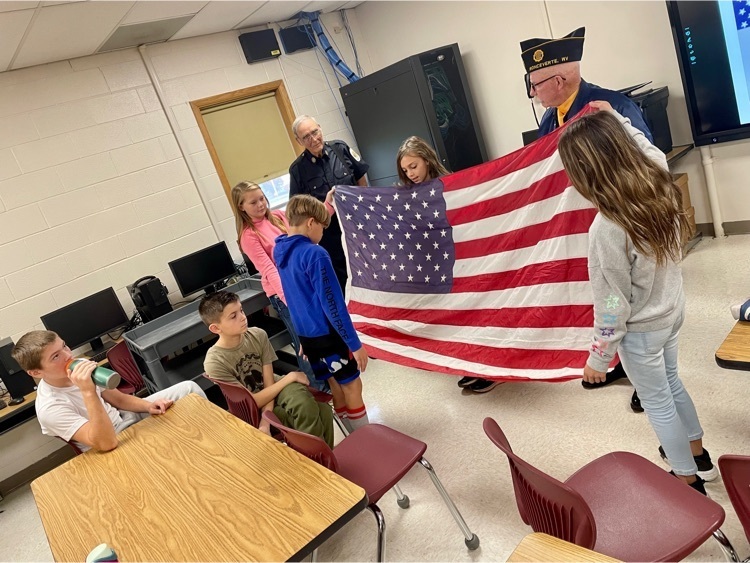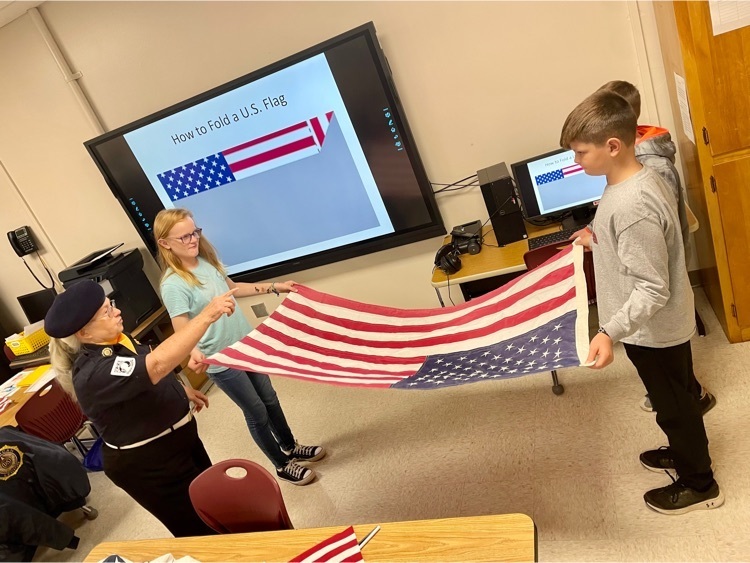 Pre-K students celebrated Halloween today with a parade around the school. Teachers and Student Council members handed out candy to the kids.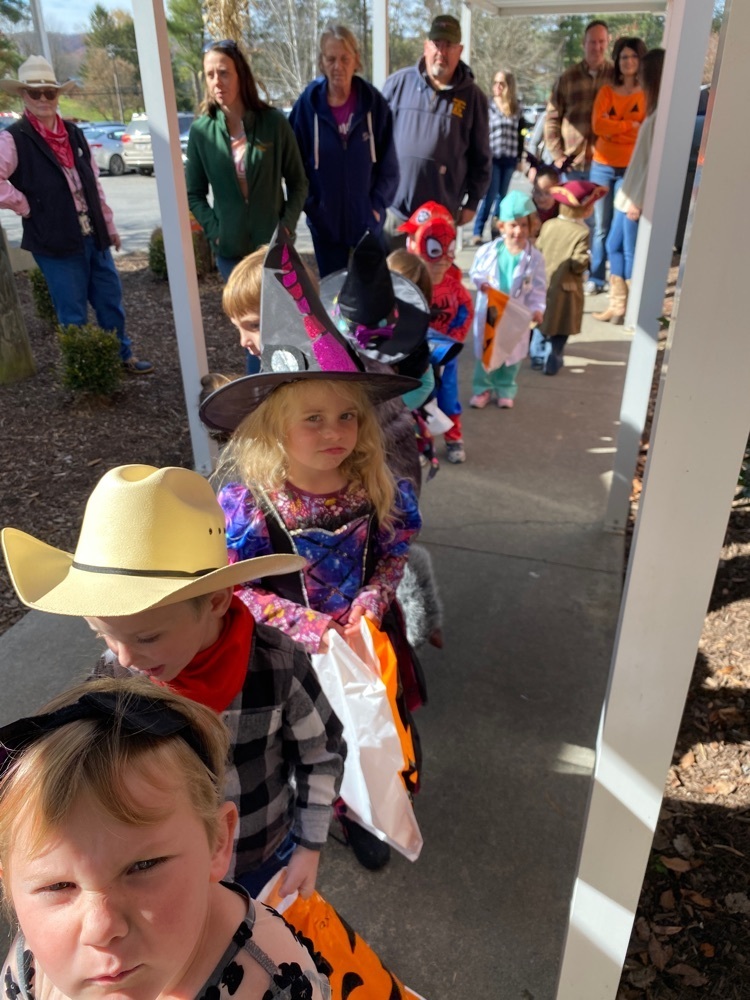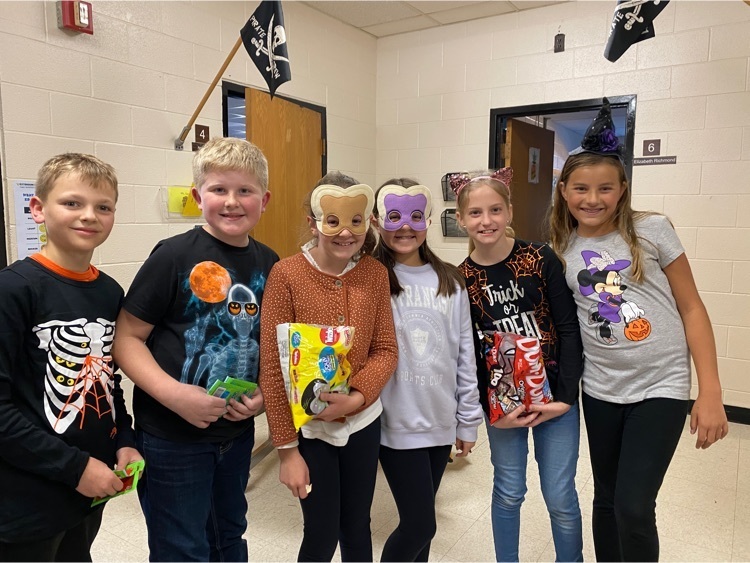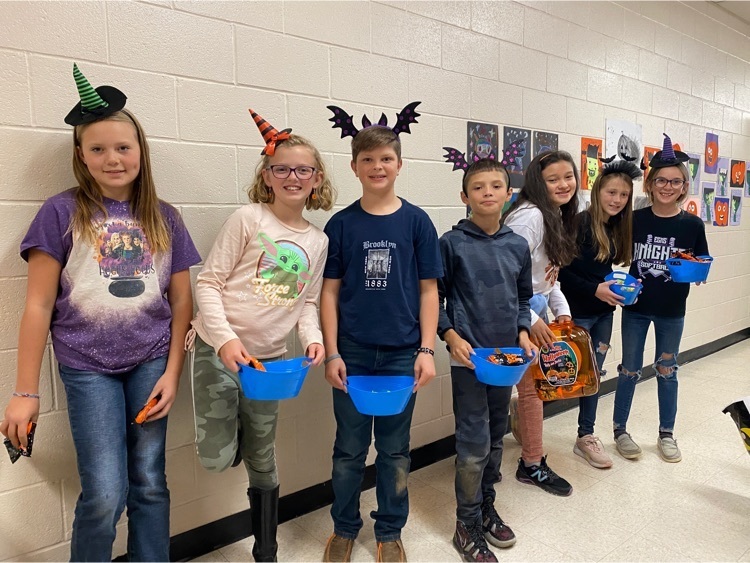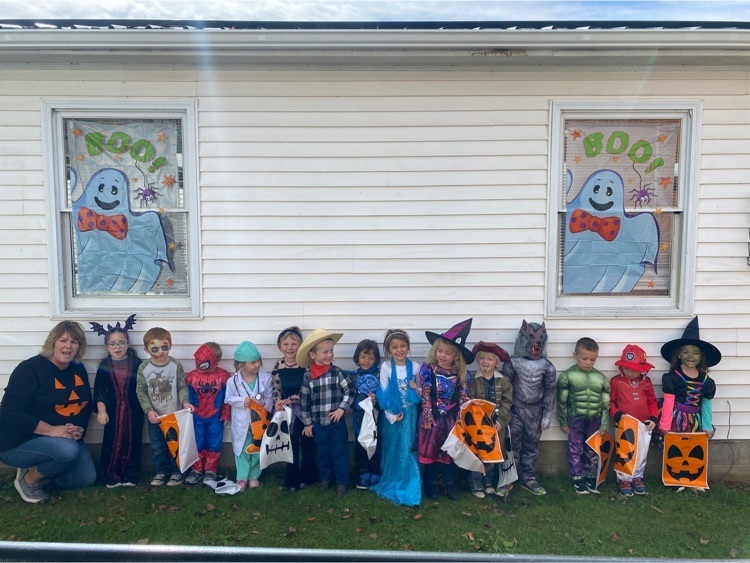 SMART 529 SWEEPSTAKES: SMART529 is celebrating 20 years by giving away three $20,000 savings scholarships to West Virginia children ages 14 and under. One scholarship has been given away already, but there is still time to register for the remaining two. Visit
https://www.wvtreasury.com/20years
for more details regarding the sweepstakes. Families must register to be eligible for the sweepstakes.

The continuation of Greenbrier County's school levy is on the Nov. 8 election ballot, and early voting at the Courthouse and Rupert Community Center is open now through November 5. Please remember schools will be closed in observance of Election Day on Tuesday, November 8, and Veterans Day on Friday, November 11. The levy, which has been in place since 1974, funds school security (including police officers in all schools); art and music programs; instructional supplies and allotments; capital improvements, facility maintenance and repairs; and personnel outside the school aid formula and maintain employee benefits. Forty-four WV counties have school levies in place. With the approval of a 60% levy, Greenbrier County will rank 36th among those counties in taxpayer contribution to education. Please visit greenbriercountyschools.org and select School Levy from the Site Menu options to learn more.
Don't miss National Parent Involvement Day with your student!

The 4th graders recently participated in "Rethink Your Drink". They discussed prioritizing water and how the sugar content in other drinks can add up quickly. They talked about the importance of staying hydrated and completed activities such as dancing to the theme song and making cards to give to a loved one about the importance of water.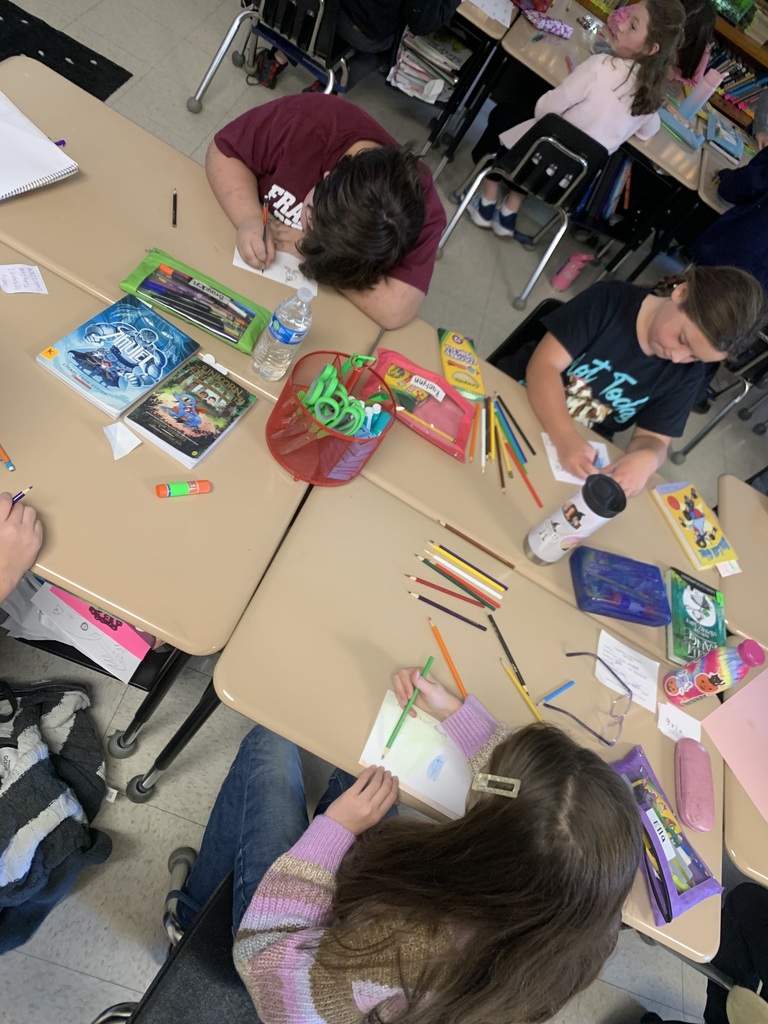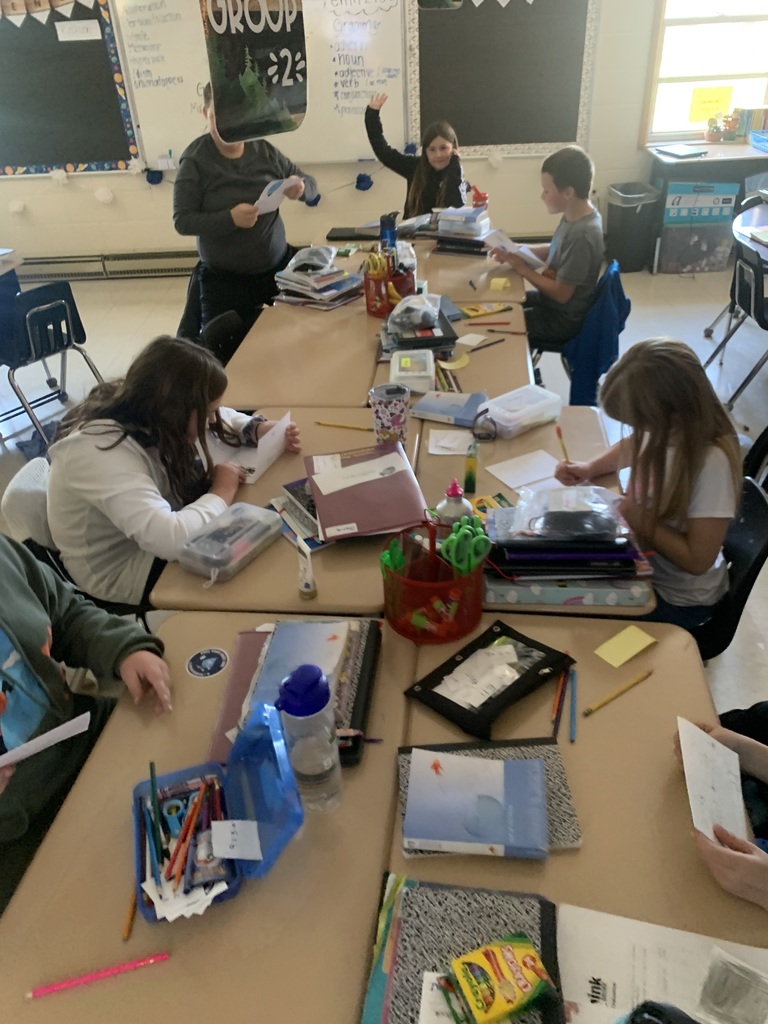 Congrats to our classroom pumpkin winners. These pumpkins will be displayed at City National Bank near Wal-Mart. You can vote for your favorite there. Winners will be announced Monday, October 31.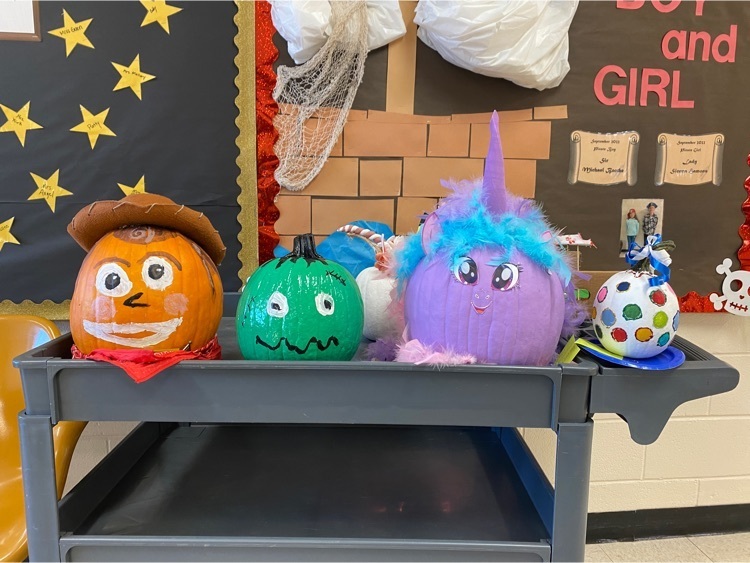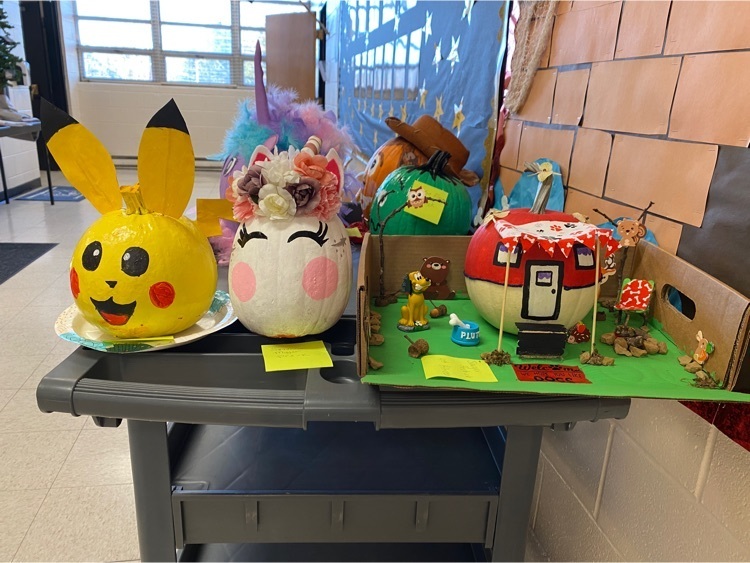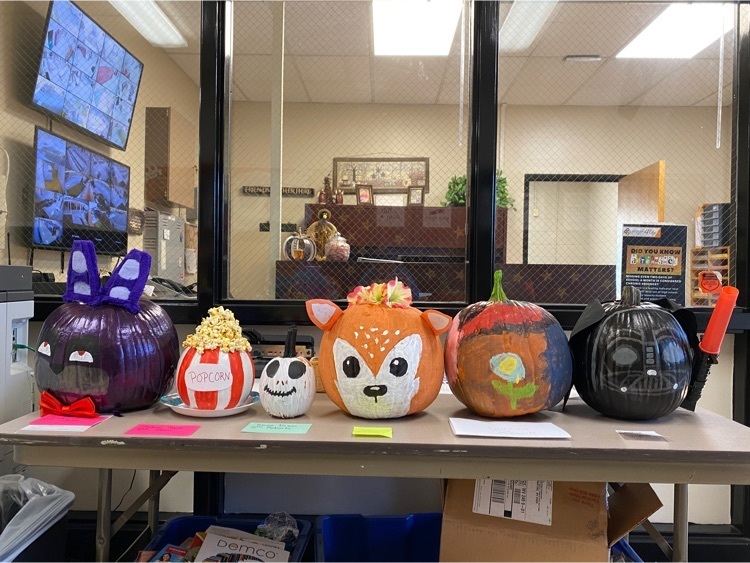 The students had fun playing with boom whackers during the after school program.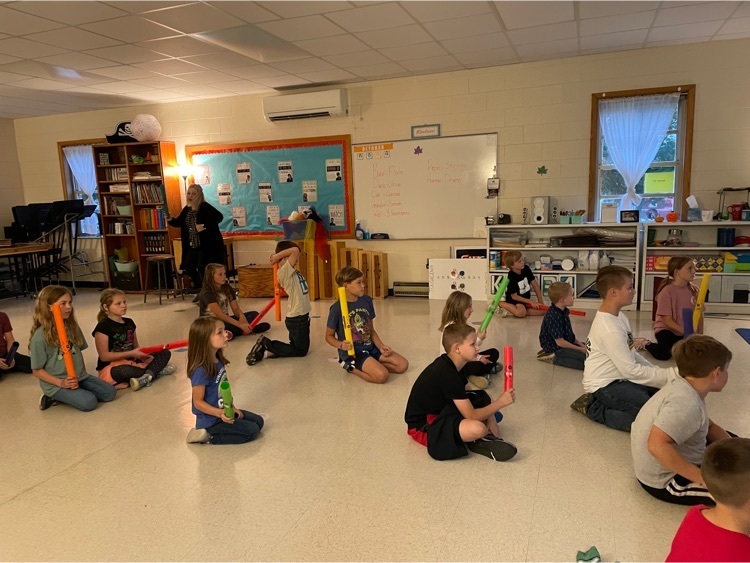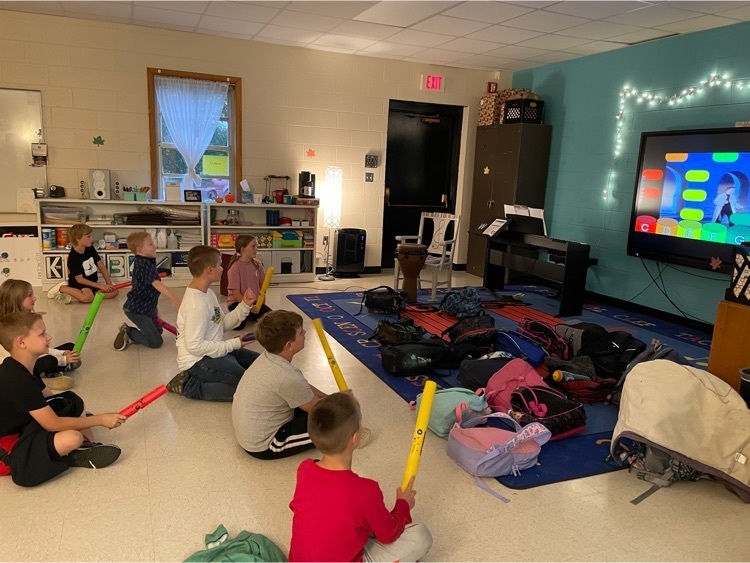 Students in Pre-K through 3rd grade enjoyed a Bus Safety lesson today given by Mr. George Brooks, Director of Transportation. They were excited to get their stickers and activity books after the lesson.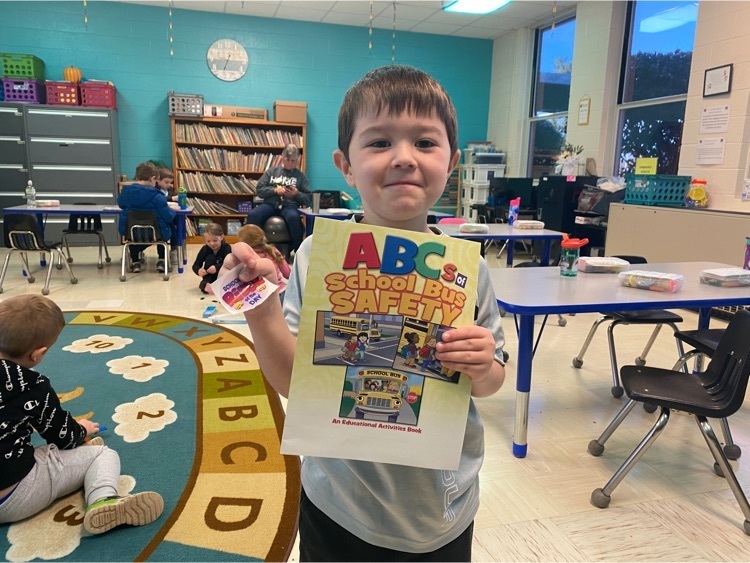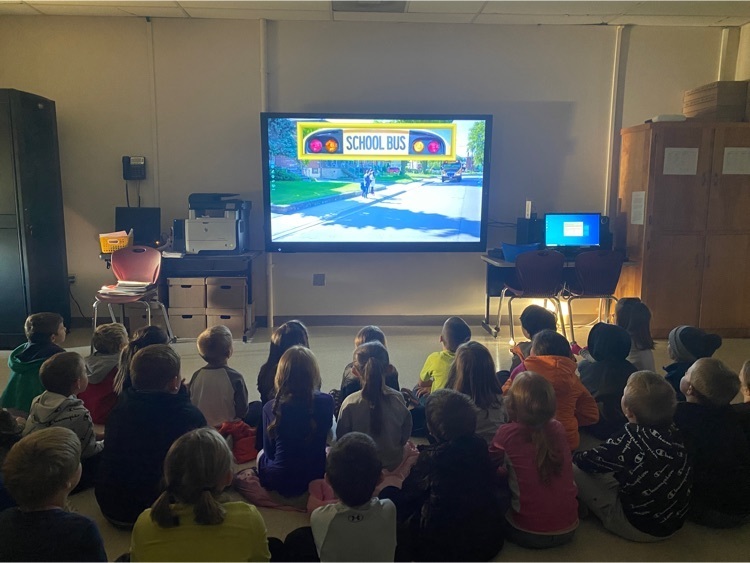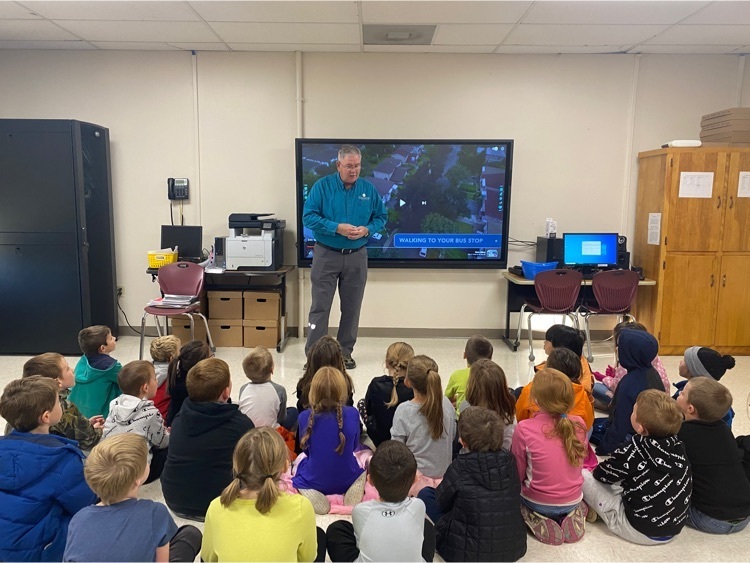 School bus transportation plays a critical role in the education of our nation's students and is the direct link between a neighborhood and the classroom. Each day, GCS transports approximately 2,925 students an estimated 4,570 miles -- a distance comparable to driving across the U.S. and more than halfway back. National School Bus Safety Week reminds us all to keep school bus safety at the forefront.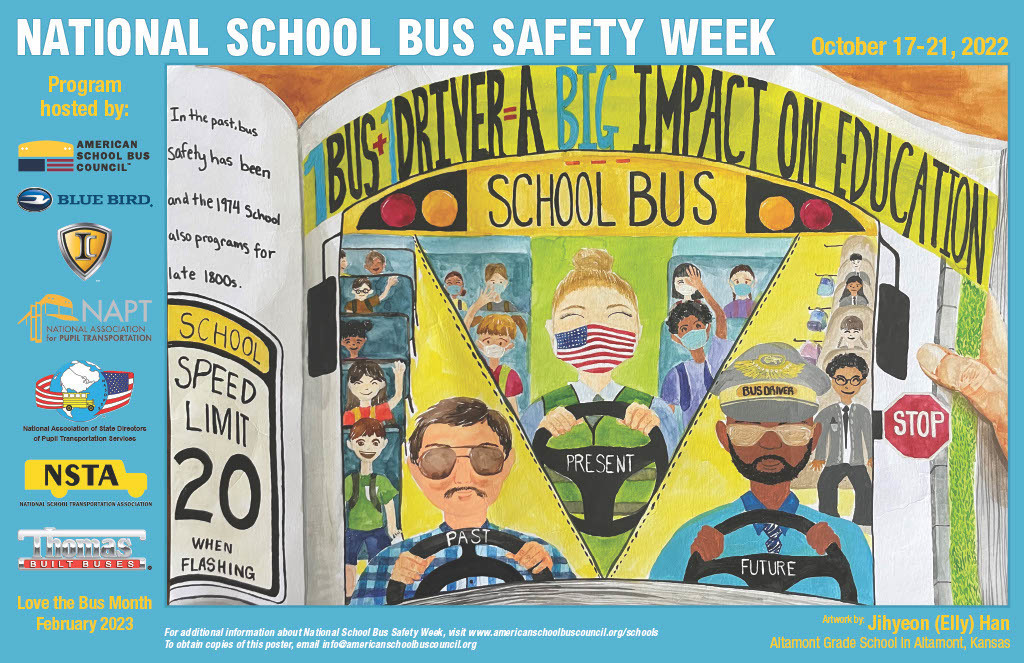 Since 1993, officials around the world proclaim the third week in October as #CharacterCountsWeek. GCS students learn the importance of developing and demonstrating good character every day through Trustworthiness, Respect, Responsibility, Fairness, Caring and Citizenship.